Washington DC Executive Council
Olivia Woods

Hub I Curator
Olivia is a civil servant/professional foreign affairs and homeland security nerd currently serving in the U.S. Department of State's Bureau of Consular Affairs, where she focuses on executive communications. She previously worked on the National Security Council at the Obama White House, where she served as Special Assistant to the President's Deputy Homeland Security Advisor, and in several offices within the State Department.
Urgamal Azat

Hub I Vice Curator
Urgamal is the Founder and Board Director of Od-Dariya Foundation, a nonprofit contributing to modern and reliable health care systems through closing the technology and knowledge gap. Urgamal formerly served as supervisory staff at several international organizations and is an experienced legal expert who contributed to building human rights centered domestic legal environment in Mongolia.
Jazmin Tanner

Former
Hub I Curator
Jazmin is a Program Manager at the Wikimedia Foundation, a non-profit organization supporting Wikipedia and a suite of other wiki projects. Jazmin is also Co-Founder and President of Project Z, a non-profit that leverages experiential project-based learning to provide youth diverse marketable skills, economic mobility, consulting experience, and civic engagement. Previously, Jazmin was a IT Strategy Consultant for Booz Allen Hamilton, a Digital Marketer for Virginia's largest commercial sheet-fed printer and Chair of youth development program, Leaders of Tomorrow-DC. Jazmin has been recognized as Mentor of the Year by the National Black MBA Association Washington, DC Chapter and an Aspen Ideas Festival Scholar recipient.
David Agranovich
Former
Hub I Vice Curator
David Agranovich is a Director at the National Security Council and a Washington D.C. based foreign policy analyst focused on Russian organized crime and corruption.
Bo Machayo

Former Hub I Curator
Bo Machayo is the Chief of Staff to Loudoun County Board of Supervisors Chair Phyllis Randall (D-At Large). Bo formerly served as the Strategic Advisor of External Engagement at the U.S. African Development Foundation (USADF), as the Principal Deputy Associate Director for Public Engagement at the Obama White House Council on Environmental Quality under President Obama, and as the Co-Founder and President of Global Inheritance.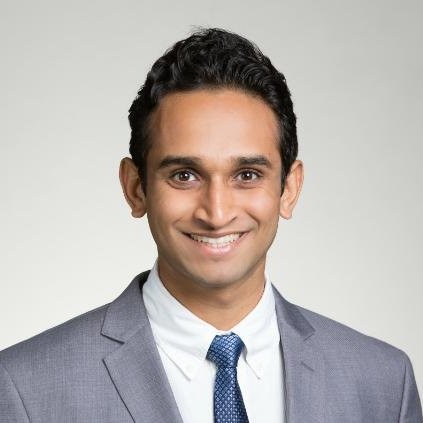 Raj is a commercial strategy consultant at Deloitte Consulting LLP in the Strategy and Operations group.
Peter L Danjczek

Hub II Vice Curator
Peter is an Executive Officer for the Federal Emergency Management Agency (FEMA). Peter has represented FEMA on White House Sub-Interagency Policy Committees and was detailed to the U.S. Senate Homeland Security and Governmental Affairs Committee.
Josue Lopez Calderon
Former
Hub II Curator
Josue is a Co-Founder of The Baseball Foundation and serves in the Pan American Health Organization/World Health Organization. Previously he served in the Obama Administration's Presidential Personnel Office at The White House and at the President's Economic Recovery Advisory Board at the U.S. Department of the Treasury.
Roberto Carlos Garza Rodríguez

Former
Hub II Vice Curator
Roberto Carlos Garza Rodríguez is a biomedical engineer who currently serves as an International Consultant in Blood Services and Transplants, in the Pan American Health Organization. Garza is a co-founder of #Blood4All, a global initiative to promote collective voluntary blood donations to prevent seasonal blood shortages.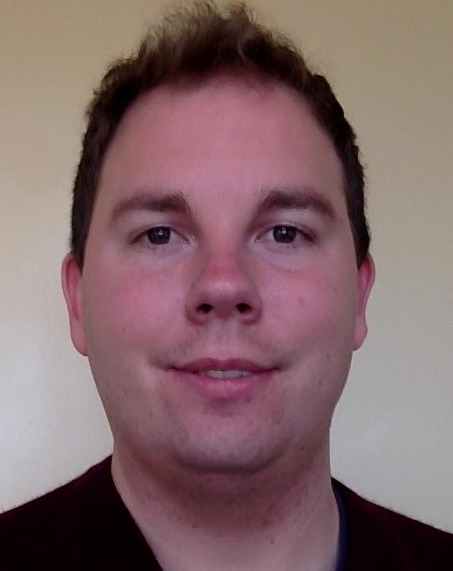 Kevin Clark

Former Hub II Curator
Kevin's experiences range from working in Major League Soccer, to the London 2012 Olympics, the FIFA World Cup Brazil 2014 and much more, focusing primarily on sport operations and competition management; though he has also worked in digital communications, serving as an editor for FIFA.com. Kevin Clark founded a publishing company called Nimble Feet to bring a series of children's soccer novels from the UK to America.
Maria João Montenegro

Hub I Member
Maria João is a consultant at McKinsey & Company's Washington DC office. She is passionate about improving access to quality healthcare through technology. Previously, she was with Rocket Internet in Sydney where she helped set up several e-commerce startups from scratch and with the Global Financial Sponsors Group at Morgan Stanley in London. Maria João has lived and worked in over 10 countries, and in all the 5 continents.
Rishi Neil Ahuja

Hub I Member
Rishi Ahuja is a member of the 2018-2019 Luce Scholars Program selected for a year of language training and a professional placement. He will be exploring the role that technology can play in building a more efficient and equitable financial system in India.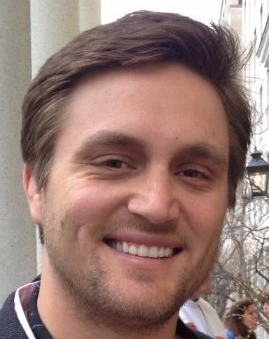 Brandon Banner

Hub I Past Curator
Brandon Banner is a MBA Candidate at Cornell University and a former Senior Manager of Policy Advocacy for Food, Agriculture, and Retail Trade at the US Chamber of Commerce's U.S.-India Business Council.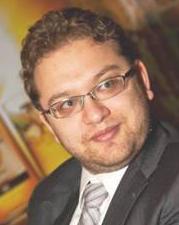 Ilya is a co-founder of Talent Equity Ventures. He is involved in pipeline management and actively works with portfolio companies on operational and strategic level.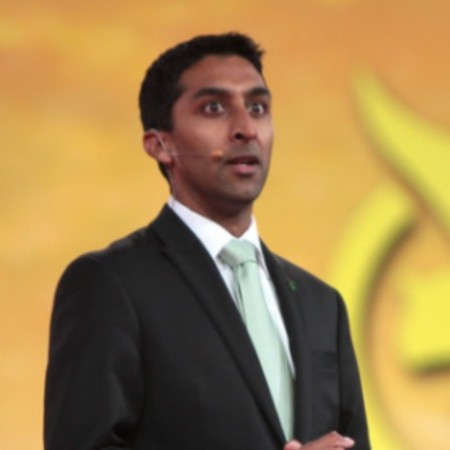 Akash Chougule

Hub I Member
Akash Chougule is the Director of Policy at Americans for Prosperity, the nation's largest free-market grassroots advocacy organization. In this role, he oversees all of AFP's state policy advocacy efforts, with a focus on labor, healthcare, education, and tax policy. Akash was named to Forbes Magazine's "30 Under 30" list for Law & Policy in 2016.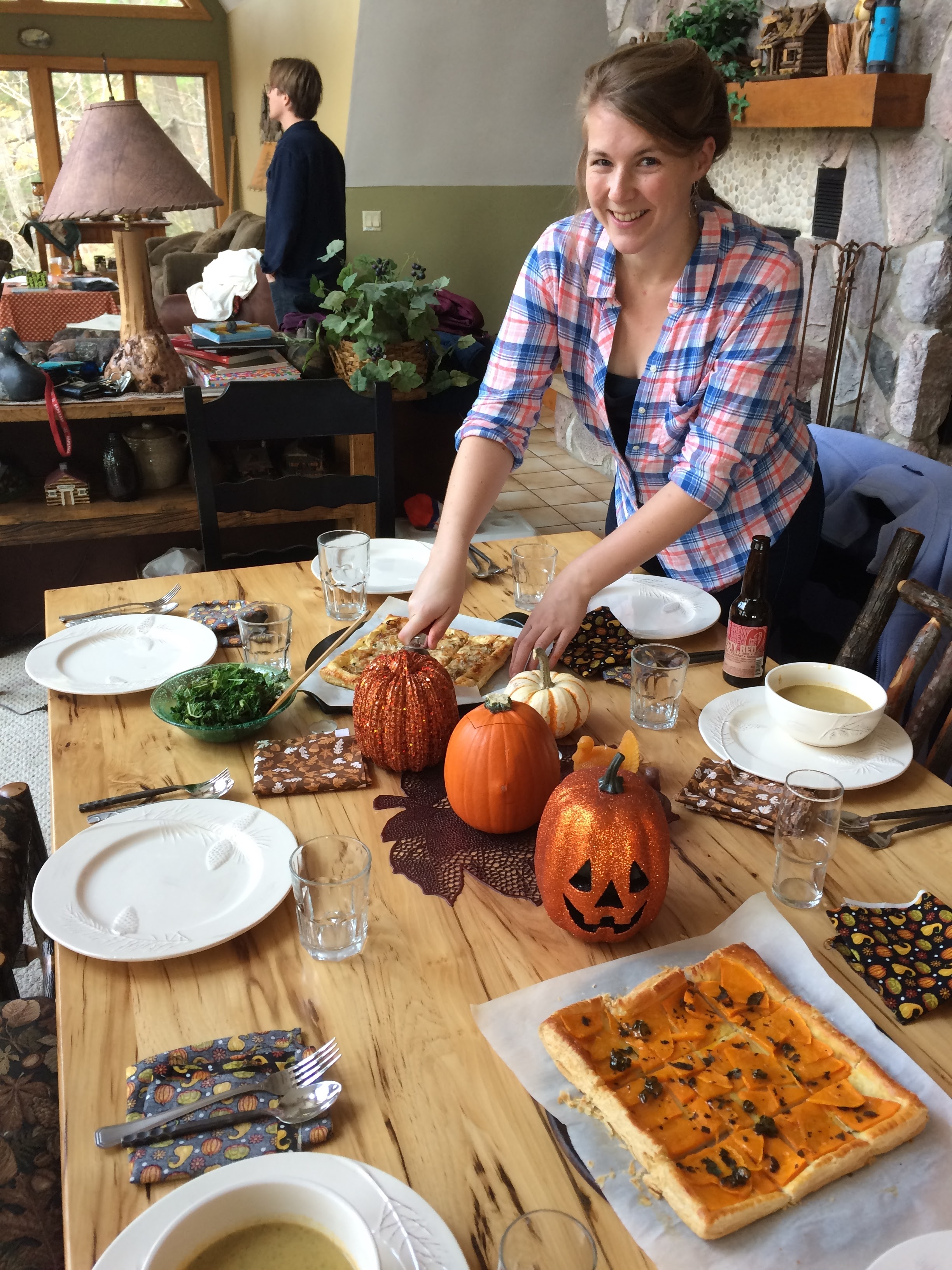 Paige is an Associate for Affordable Housing & Non-Profits at DC based law firm, Klein Hornig. Paige is passionate about sustainable community economic development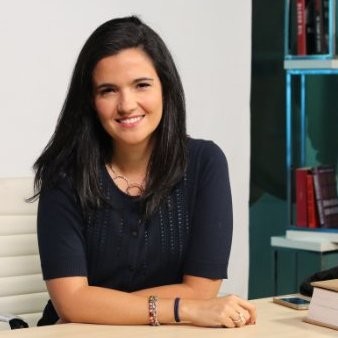 Laura Jaramillo-Bernal

Hub I Member
"Laura Jaramillo is a producer for Efecto Naím, a Spanish language newsmagazine show broadcast in the United States and throughout 23 countries in Latin America. She covers a broad range of topics including technology, international relations and economics. Before joining Efecto Naím, Laura was a Michael Rockefeller Fellow in China, where she studied traditional Chinese calligraphy and ink painting
Quratul-Ann Malik

Hub I Member
Quratul-Ann Malik is the cofounder of herDomain. Her early career took her to the White House National Economic Council, where she spearheaded the TechHire Initiative: a program connecting economically disadvantaged populations across the US with accelerated training pathways to tech jobs. When she moved to the private sector, Quratul-Ann joined a team of tech specialists to create SPINN Labs, a coworking, incubator tech hub in Islamabad, Pakistan. She combined her expertise in the worlds of technology and policy to create, herDomain, which she hopes will be a game-changer for Pakistani women from lower socio-economic backgrounds.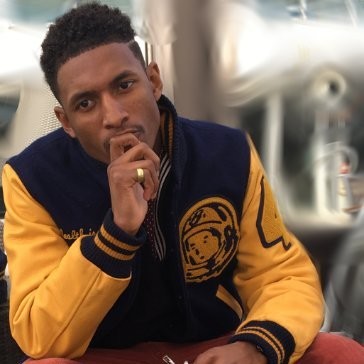 Marcus Noel is the founder and CEO of Heart of Man (HōM), an immersive entrepreneurship program that enables middle and high school students to identify their core motivations and transform them into game-changing products & businesses. Noel was named to the Forbes 30 Under 30 list, 2016 Made Magazine "Impact List" honor, 2015 Class of "Emerging Innovators" by Ashoka and American Express, 2015 Camelback Ventures Fellowship, an Education Pioneers Fellowship, and a StartingBloc Social Innovation Fellowship.
Reagan Thompson

Hub I Member
Reagan is the policy advisor to Melania Trump. Reagan previously served as Congressman Mike Pompeo's Policy and Communications Advisor. Reagan was responsible for issues including Iran, Guantanamo Bay, Benghazi, ISIS, and Asia. Reagan has been recognized as a Forbes magazine 30 Under 30.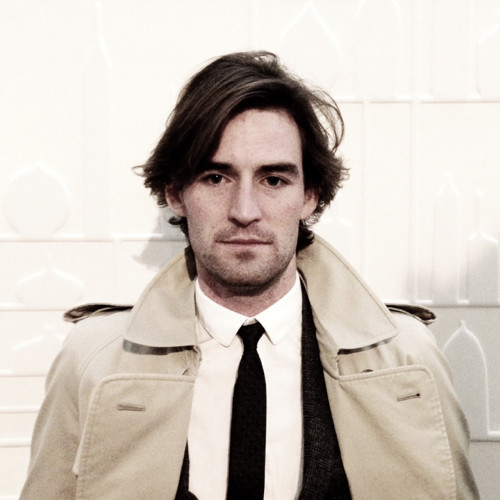 Thysson George Williams
Hub I Member
Thysson joined Crocs, Inc. in 2000 as one of the first employees and original angel investor - he is credited with developing the initial sales and marketing strategy for all Crocs Brand Footwear and implementing the 'kiosk model', accounting for over fifty percent of total footwear sales. Thysson left Crocs in 2007, and started Lookout Investment Group, a private equity firm specializing in new venture initiation and capital bridge financing.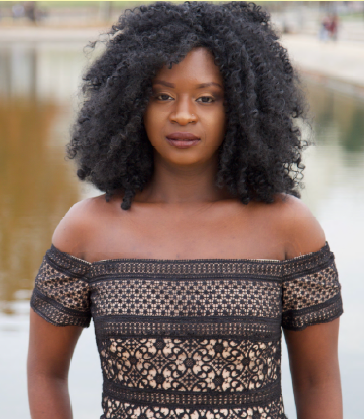 Sheila Kasasa
Hub I Member
CEO @ FutureFIRST
Sheila "Esi" Kasasa a third generation woman-preneur and a leader driven by her passion to connect the international and domestic communities into a cohesive network through inclusive education. Her passion is working in minority youth entrepreneurship development in opportunity communities. Sheila is the co-founder, CEO of FutureFIRST, a company that launched DC Youth Corps, program that has raised over $200,000 in funding to end the economic divide of youth of color in Washington, DC.
Timothy Ryder
Hub I Social and Happiness Chair
Legislative Correspondent @ U.S. Senator Bill Nelson
My first memory is dirt running through my fingers in the Virginia sun. I spent my childhood playing in the garden, my teenage years working as a florist, and I intend to spend what time I have left fighting for the planet. Tackling climate change has been my mission for almost a decade now and I remain hopeful. Between saving the world and playing in the dirt, I love to dance salsa, cook and eat elaborate meals, and laugh so hard my cheeks hurts. I own my own business and try to make the world a more positive place.
Fabrice Guerrier
Hub I Membership Vice Chair
Co-Founder & CEO @ Syllble
Fabrice Guerrier is a Haitian-american writer, entrepreneur and TEDx speaker. He is the co-founder & CEO of Syllble, a literary startup and independent press. He founded the LEEHG Institute and was the former President of the Board of Directors at Coming to the Table, a national racial reconciliation organization in the U.S. that was founded in 2006 by descendants of the enslaved and enslavers, black and white folks connected linked through the same slave plantation. Fabrice is a DC 202create Resident Entrepreneur, a Shafik Gabr Fellow, a Senior Fellow at HIA, a PEN Haiti Fellow at the PEN American Center and Seth Godin's AltMBA Alum. He has co-authored 'The Wall' (2017) a futuristic Scifi micro-novel and recently published his debut poetry collection "Egypt in a Cup of Tea" (2018). His writing has appeared in The PEN America Blog, Public Pool, Blavity and Moko: Caribbean Arts and Letters. Fabrice holds a MA in Conflict Transformation from EMU and a BS in International Affairs and Leadership Studies from FSU.
Courtney Kishbaugh
Hub I Member
Senior Analyst @ Accenture
Proud Clevelander interested in all things urbanization, and specifically fascinated with how cities grapple with post-industrialization. I currently work in nonprofit and federal independent agency consulting, and outside of work enjoy running long distance, performing improv and searching for DC's best coffee shop.
Felizia Bacall

Hub I Member
Felizia is a financial professional working on emerging markets and financial inclusions. Currently, she is a Senior Investment Officer at USAID's Development Credit Authority (DCA) in the Latin America, Caribbean and Eastern Europe team. Prior to USAID, she worked at The Bridgespan Group (Bain's social sector arm), The International Monetary Fund, Millennium Challenge Corporation, and PriceWaterhouseCoopers.
Clara Tsao is the Chief Technology Officer at the US interagency Countering Violent Extremism Task Force administratively housed at the Department of Homeland Security and Vice President of the Board for the White House Presidential Innovation Fellows Foundation. Clara entered the US Government as a White House Presidential Innovation Fellow, but before that, she spent seven years in the commercial technology industry.
Ellington Arnold

Hub I Member
Ellington is a Program Analyst with a focus on Somalia and Youth Entrepreneurship for the U.S. African Development Foundation. Previously he worked as a development consultant in Kenya focusing on economic diversification on a community level.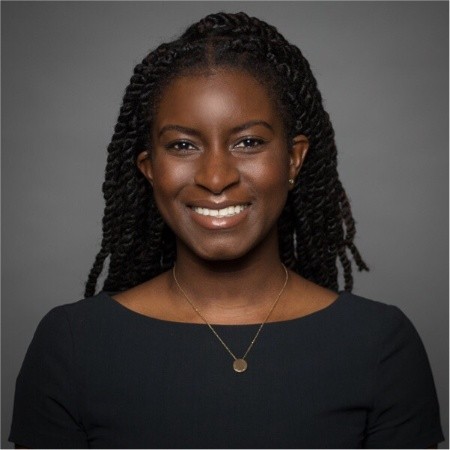 Nichole Bestman

Hub I Member
Nichole Bestman is a MBA Candidate at Cornell University and the Co-Founder and Projects Director of Gbomai Bestman Foundation, a nonprofit dedicated to improving the health and well being of mothers and children through pre and postnatal care, nutrition, child healthcare, family planning, and health education to reduce maternal and child mortality rate in West Africa, Liberia.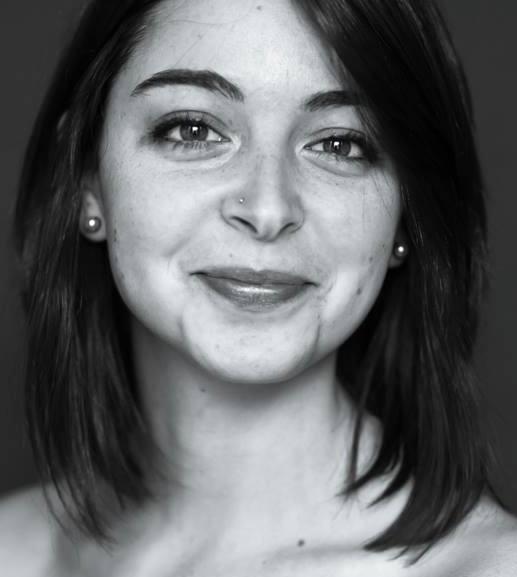 Kim Bryden is the CEO & Founder of Cureate and Cureate Connect. For over 10 years, she has worked in the food and beverage industry from government to Fortune 500 retail management, to food+tech startup. Cureate provides services to emerging food and beverage business owners to assist with their growth and scaling initiatives.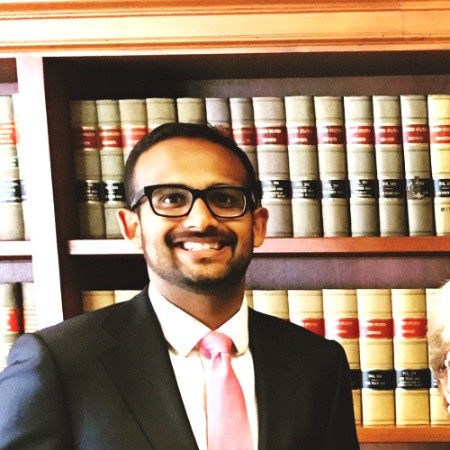 Rishi R. Gupta is a junior associate with the international trade practice group at Hughes, Hubbard & Reed, working on trade remedy and export issues. Prior to joining the firm, Rishi has had experience working on multilateral trade issues at the United States Representative, on anti-corruption matters at the World Bank, and on transitional justice and strategic litigation at a non-profit legal services firm.
Angela Jhanji

Hub I Member
Angela Jhanji is a Manager in Accenture Strategy with a focus on non profit, public sector, entrepreneurship, innovation, digital, and sustainability having worked for clients in the FMCG, NGO and charity sectors as well as international bodies such as the World Economic Forum and World Bank.
Mary-Katherine McKenzie

Hub I Member
Mary-Katherine is a self-taught programmer and a software engineer at WeddingWire. She stays active in the D.C. Tech community by being involved in Women Who Code DC and organizing the local branch of CodeNewbie meetups.
Steven Olikara

Hub I Member
Steven Olikara is Founder and President of the Millennial Action Project (MAP), a national organization activating young policymakers across partisan lines in Congress and state legislatures. Steven has been recognized as a Forbes magazine 30 Under 30, a Truman Scholar, the Millennial of the Year, and one of the Most Influential Leaders Under 40 by Washington Life magazine.
Phillip Reeves

Hub I Past Curator
Phillip Reeves is the Principal of Mercantile Strategies an advisory and management consulting firm that can meet a variety of client needs. Phil has provided advisory services for numerous growth oriented firms, from nascent startups to Fortune 500 businesses.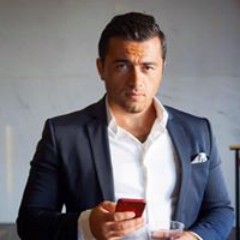 Ermal is a Parliamentary Specialist at the World Bank Group, the world's largest international development organization, working at the Parliamentary Strengthening Cluster on enhancing the capacity of parliaments to effectively perform their core functions. His previous work focuses on issues of Public-Private Dialogue and the better involvement of the private sector into the development agenda.
Jen Zhu

Hub I
Social and Happiness Vice Chair
Jen Zhu is Founder of BMoreLoved.org to combat the systemic issues of domestic violence and Professional Staff for the U.S. House of Representatives Committee on Ways and Means Majority. Previously, she led policy and budget at the White House, designed and tested healthcare reforms at the U.S. Department of Health and Human Services' Center for Medicare and Medicaid Innovation, and served the United Nations in East Africa, where she worked to reach the UN Millennium Development Goals and address gender-based violence for the UN Refugee Agency. Jen serves on the board of DC SAFE, the only 24/7 crisis intervention agency for domestic violence in the nation's capital, and as Harvard Class President.
Josh Slusher
Hub I Marketing and Communications Chair
Manager, Strategic Planning and Implementation @ United Nations Foundation (UNF)
I help UNF's senior leadership enhance organization-wide strategic planning. Previously I ran the UNF's Global Entrepreneurs Council, a high-level advocacy and advisory council. I have an M.Sc. in International Relations from the University of Edinburgh and a B.A. in Political Science from Butler University. In my free time, I can usually be found exercising, cooking, reading, traveling, exploring museums, and attending concerts.
Jeff Kangar
Hub I Special Projects Chair
Lead Technologist @ Booz Allen Hamilton / President @ Technology for Children Africa
Jeff is a cyber security professional with extensive experience leading projects across diverse portfolios. He is most energized by opportunities to solve complex problems and work alongside leaders to make improve life for future generations
He also started a nonprofit to provide technology to public school systems in Africa - Technology for Children Africa. Technology for Children Africa's goal is to help close the digital divide and help provide children will technical skills that they can transfer to their parents and the communities.
Tara Kheradpir
Hub I Member
Staff Assistant @ U.S. Senator Dianne Feinstein
Tara is a Staff Assistant to Senator Dianne Feinstein where she is focused on technology policy and national security. Tara began her career in the private sector but has always had a passion for public service and civic engagement. Previosly, she spent three years working in financial services and the financial technology sector. Tara balanced her work at Fundrise with her role as a Fellow on the Hillary for America campaign. Tara was raised in New York as the proud daughter of Iranian-American immigrants. She has always been passionate about increasing minority representation at all levels of public leadership. Tara received her B.A. from Cornell University.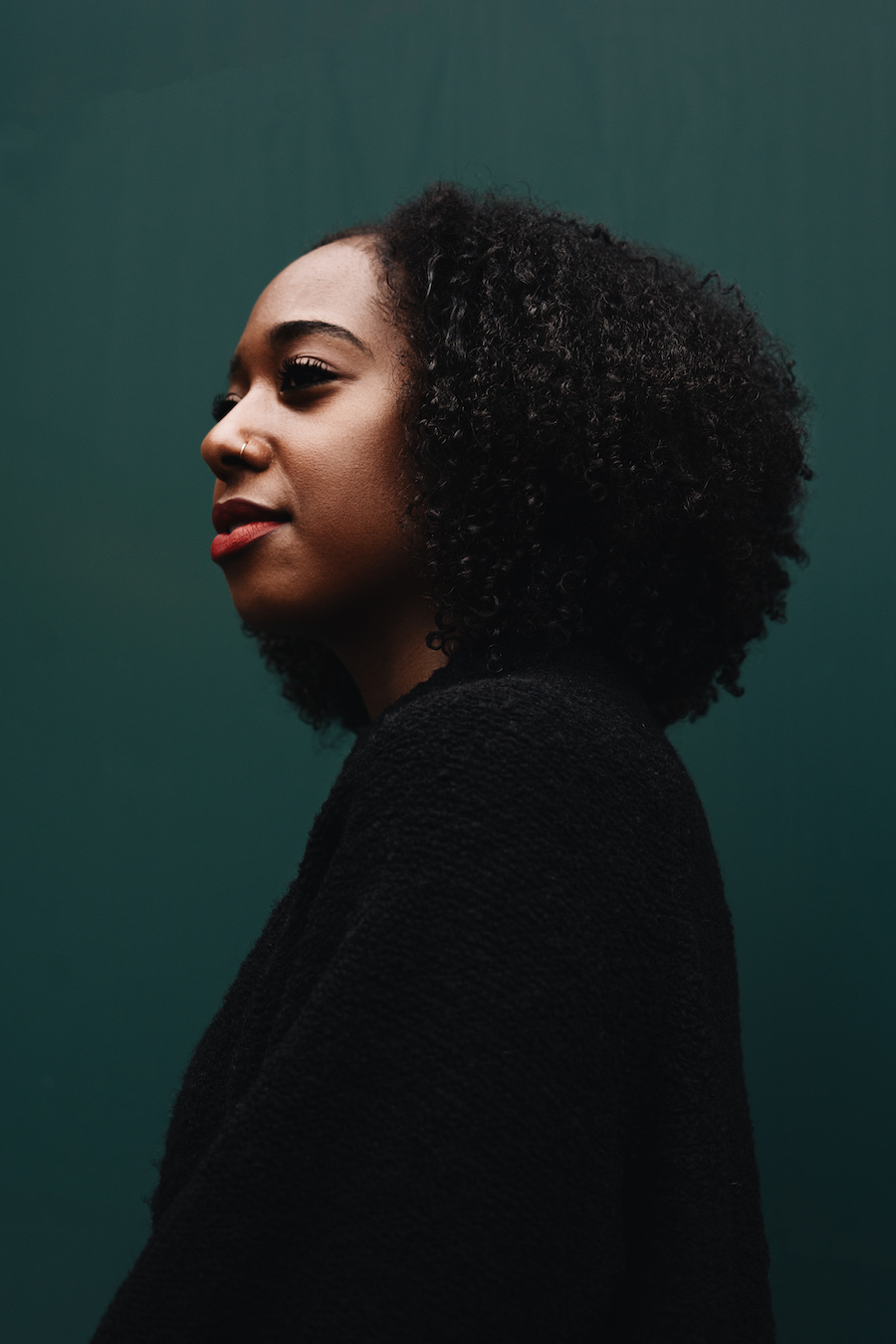 Deloris Wilson
Hub I Member
Founder/Principal, Axl Impact Studio
Deloris is an ecosystem builder, strategist, and social entrepreneur committed to promoting equity and inclusion worldwide. She has performed strategic policy, impact investment and ecoonomic development work across six countries, impacting a range of socio-ecnomic issues.
Presently, she works at the nexus of entrepreneurship, impact investment and diversity/inclusion in Washington, D.C as Head of Strategy and Operations at BEACON: The D.C.Women Founders Initiative and an Inclusive Innovation Fellow at Georgetown Law's Institute for Technology Law and Policy.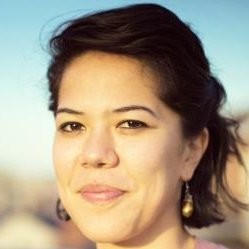 Suhad Babaa is the Executive Director at Just Vision, an organization dedicated to increasing media coverage and support for Palestinian and Israeli grassroots leaders working to end the occupation and build a future of freedom, equality, dignity and human security for all through unarmed means.
Baria Daye

Hub II
Projects and Events Chair
Baria Daye is an Operations Officer at the World Bank in Washington DC. She works on the implementation of the new Environmental and Social Framework (ESF).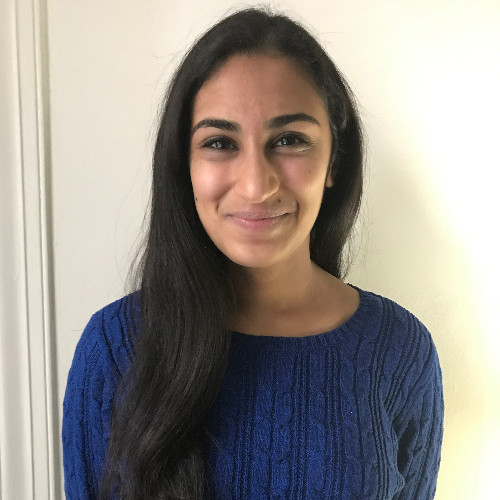 Neha is a Program and Operations Coordinator at The Institute for College Access & Success. She previously served as a staff economist at the White House Council of Economic Advisers, advising the President and senior White House staff on economic opportunity policy areas including early, K-12, and higher education. Neha currently serves as vice chair of the Youth Working Group of the U.S. National Commission for UNESCO.
Worku Gachou

Hub II Member
Worku Gachou is a Professional Staff Member overseeing the African Affairs portfolio for the House Foreign Affairs Committee of the United States Congress. Within this portfolio, his work focuses on a wide range of U.S. political, security, and economic engagements in sub-Saharan Africa.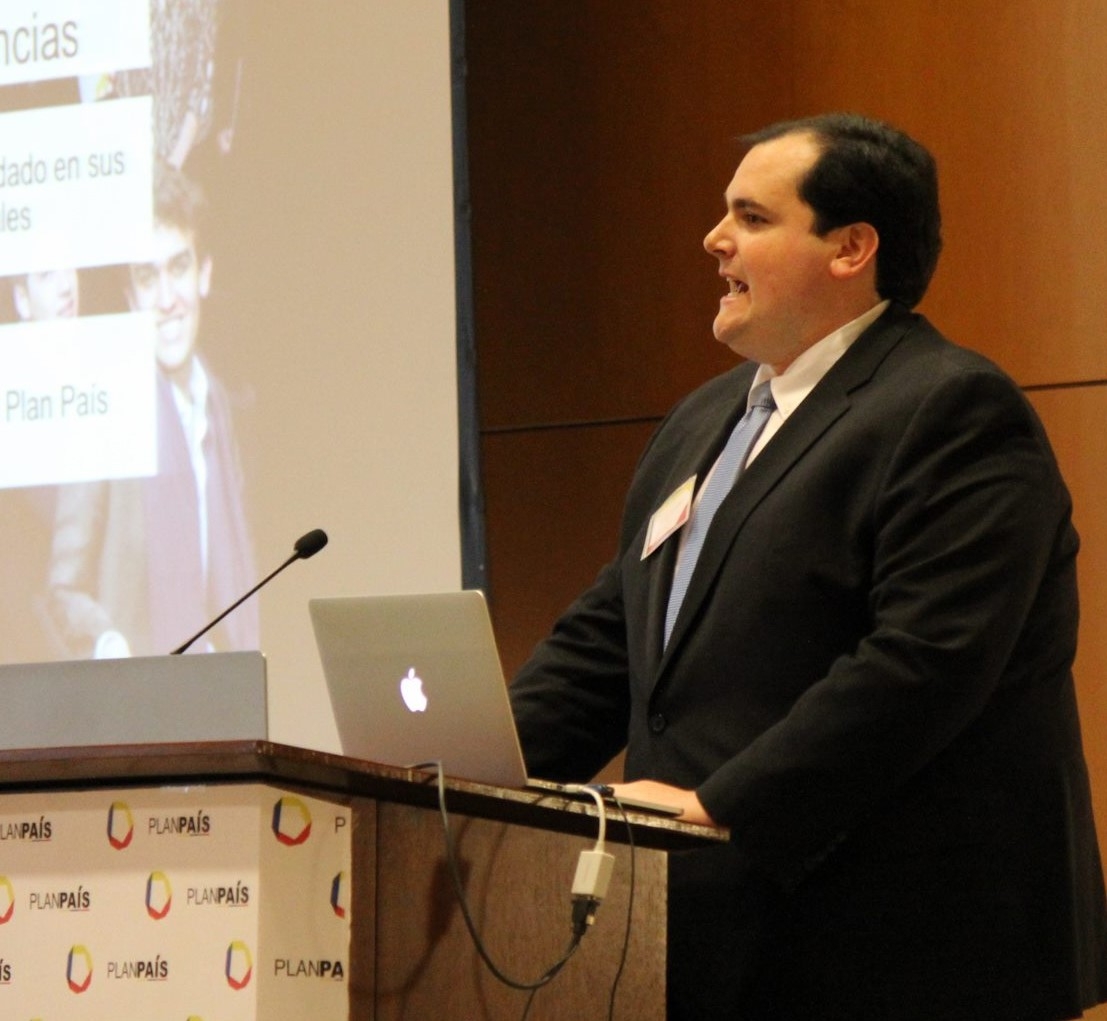 Juan Pio Hernandez

Hub II Past Curator
Juan Pio Hernandez is a Washington D.C. based consultant focused in International Trade, Public Policy, International Relations and Agricultural Markets. He is currently the Managing Director at Innovatics Group LLC, an International Trade, Business and Policy consulting firm.
Tanveer Kathawalla

Hub II Member
Tanveer is the CFO of Analytical Space, a satellite communications company based in Boston. His career spans aerospace entrepreneurship, venture capital, and politics. Additionally, Tanveer has worked and supported campaigns on various federal levels including helping lead Marco Rubio's 2016 Presidential campaign millennial outreach.

Katarina Podlesnaya

Hub II Member
Katarina has served as a trusted adviser at BCG and rolled up her sleeves as an entrepreneur, having bought, operated, and sold a custom-clothing business, worked at a product design startup and a startup incubator. Currently, Katarina an Engagement Manager at ConsySes, a blockchain venture production studio
Elizabeth Lopez-Sandoval

Hub II Member
Elizabeth is the Press Secretary for the House Democratic Caucus. Elizabeth is the former Deputy Director for Hispanic Media for Democratic Leader Sen. Chuck Schumer and a Hilary Clinton Alum.
Esther Tetruashvily

Hub II Member
Esther is a US Diplomat focused on Eurasian politics, migration, and national security and will be serving in Guangzhou and Beijing for her next tour. Her first tour of duty was in Embassy Dushanbe, although she has worked as a Pickering Fellow at the U.S. Mission to NATO and the Office of Russian Affairs prior to joining the State Department in 2015.
Joanne Ke Edelman
Hub II Membership Chair
Joanne is a Manager at GDI, where she helps design, build, and launch unconventional technology and capacity-building ideas to change traditional practices of global development. At GDI, she has worked extensively with the Refugee Investment Network, Co-Impact, Emerging Public Leaders, Precision Agriculture for Development, Global Digital Health Index, and the President's Young Professionals Program. She is a foodie and a former ballroom dancer.
Nathaniel Erb
Hub II Special Projects Vice Chair
Founder @ Erb & Associates
Nathaniel is an avid believer in the power of hubris and the joy of discovering the unknown. He lives in Silver Spring, MD with his certifiably adorable Beagle Mix, Copper -- named after the titular Hound of Fox and the Hound. Nathaniel runs a lobbying and consulting shop he started after college to provide affordable & pro bono government affairs work to those on the front lines of social issues. Nathaniel is most well-known for his work on public policy & multi-stakeholder efforts to address human trafficking & forced labor and for his work on youth social entrepreneurship with UNESCO.
Tre' Scott
Hub II Impact and Community Engagement Vice Chair
Strategist @ Microsoft
Tre' Scott is a Strategist at Microsoft Corporation, responsible for business development and owning a portfolio of accounts across the eastern U.S. Scott graduated from Duke University with a BA in Public Policy Studies. His interests include: Screenwriting, podcasts, arts education, motorcycles, and sweaters.
Jill Leaness
Hub II Member
Climate Speakers Network Manager @ The Climate Reality Project
Jill Leaness is the Manager for the Climate Speakers Network, a program of the Climate Reality Project. In this role, Jill collaborates with a diverse group of local, state, national, and global partners to develop solutions-based trainings to empower peer messengers working to connect climate change with their community. Prior to working at Climate Reality Jill served in the Peace Corps as a Community Environmental Conservation Volunteer in Panama. Jill holds a BS and an MS in environmental science and in her free time Jill can be found outside whether it be hiking, backpacking, running, or reading in her hammock!
Michelle Blanchet

Hub II Member
Michelle Blanchet is an educator and social entrepreneur, who is passionate about inspiring innovation in the field of education. She has been working with young people for the past ten years and recently founded The Educators' Lab, which aims to revolutionize teacher trainings and support educational innovation.
Micaela Coleman

Hub II Member
Micaela is currently pursuing her masters in International Business & Foreign Policy at Georgetown University. Her experiences in public service include working for the Ohio House of Representatives, U.S. House of Representatives & Brookings Institution.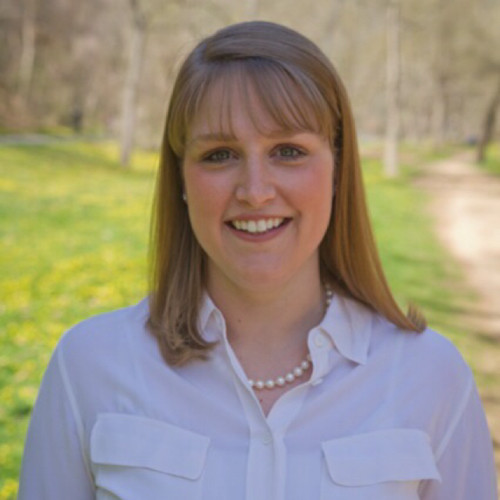 Julia Duncan

Hub II Member
Julia is a Consultant for Accenture. Previously, Duncan worked at the Office of Global Food Security at the U.S. Department of State, at Google on the Finance Team and in the White House. In her personal time, she sits on the InnVision Shelter Networks' NextGen Advisory Board which she helped found in 2013, is a member of the Young Professionals Board of Covenant House, DC and is a volunteer disaster responder.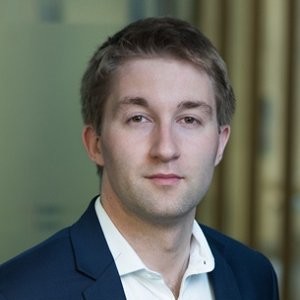 Andrew Goodman

Hub II Member
Andrew is a Partner at McKinsey & Company where he works on strategy and organization issues for governments and private sector clients around the world. At McKinsey he was the first Chief of Staff for the McKinsey Center for Government, a new global think / do tank for research, collaboration and innovation in government performance.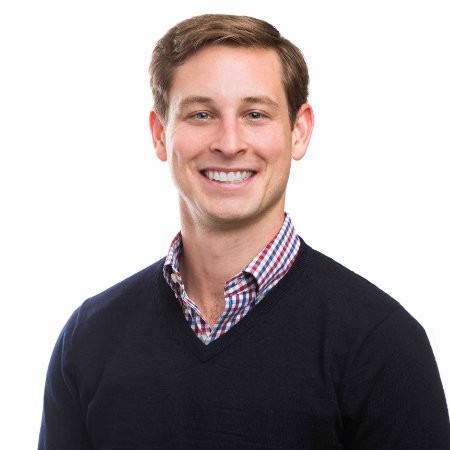 Chris Hughes

Hub II Member
Chris is a Venture Capitalist with Revolution's growth equity fund. Chris has a focus on investments in fintech, software, and consumer businesses. He formerly a Project Leader at BCG, focused on strategy, sales and marketing, and M&A work with consumer and services businesses.
Hedieh Mehrtash

Hub II Member
Hedieh currently a consultant at the U.S National Cancer Institute (NCI), Center for Global Health having previously served as a Global Cancer Fellow. Hedieh conducts tobacco control research for cancer prevention, particularly focused on non-cigarette tobacco products including betel quid/areca nut and waterpipe smoking.
Carl Shotwell

Hub II Member
Carl is the owner of CarlWorks LLC where he build apps, lead teams, and publish words. His passion for startups and community stems from a lifelong involvement in a family operated small business.
Alex Wirth is the Cofounder & CEO of Quorum, a public affairs software platform that enables organizations to launch grassroots advocacy campaigns, manage stakeholder engagement, and monitor dialogue in Washington, Brussels, all 50 states, and thousands of cities around U.S. Alex was named by the Washingtonian as one of D.C.'s Top 100 Tech Leaders and sits on the Government Relations Executives Council, the U.S. National Commission for UNESCO, the Board of Directors of The Public Affairs Council, and the Board of Directors of the Forum for Youth Investment.
Shalin Jyotishi
Hub II Alumni Engagement Chair
Shalin R. Jyotishi is the Assistant Director for Economic Development & Community Engagement at the Association of Public and Land-grant Universities where his mission is to maximize the economic and societal impact of universities through innovation, entrepreneurship, and tech-based economic development; workforce development; and public engagement. He previously held positions at the American Academy of Arts and Sciences, the American Association for the Advancement of Science, and the University of Michigan. Outside of APLU, Shalin serves as the CEO of the Journal of Science Policy and Governance, a 501-c3 non-profit organization. He is a University Innovation Fellow of the Hasso Plattner Institute of Design at Stanford University, volunteers on the Higher Education Advisory Committee of the International Economic Development Council, and serves as an editor of the Journal of Economic Development in Higher Education. Find him on Twitter at @ShalinJyotishi.
Lauren Gross
Hub II Finance Chair
Manager for Partner Solutions @ Global Impact
I'm a non-profit strategic adviser with Global Impact, where I help organizations grow their philanthropy more effectively. Previously, I served in communications and partnerships roles in the Middle East and East Africa. In my personal time, I serve in leadership roles with Jews United for Justice, the Agahozo-Shalom Youth Village, and Flames of Giving. I am a podcast addict, love to hike, and can be persuaded to do anything involving personal development.
Astrid Garcia
Hub II Member
Program Production Coordinator @ Inter-American Development Bank
Astrid has 4 years of national and international experience in project management, knowledge management, training, and communications. She is a highly analytical and strategic thinker with a sensitivity to working in the design and implementation of social impact strategies.
She currently assists interdepartmental teams responsible for designing, developing, implementing and evaluating e-learning courses, and communities of practice for the Bank's employees and public officials in Latin America and the Caribbean.
Danielle Curran Hub II Vice Chair for Marketing and Communications
Danielle Curran is a graphic designer at one of the largest DC think tanks. Outside of work, she helps small non-profits formulate their brand identities and scours YouTube for the weirdest music videos. In her previous work-life, she worked in international trade consulting as a research assistant and was an intern in the Obama administration.